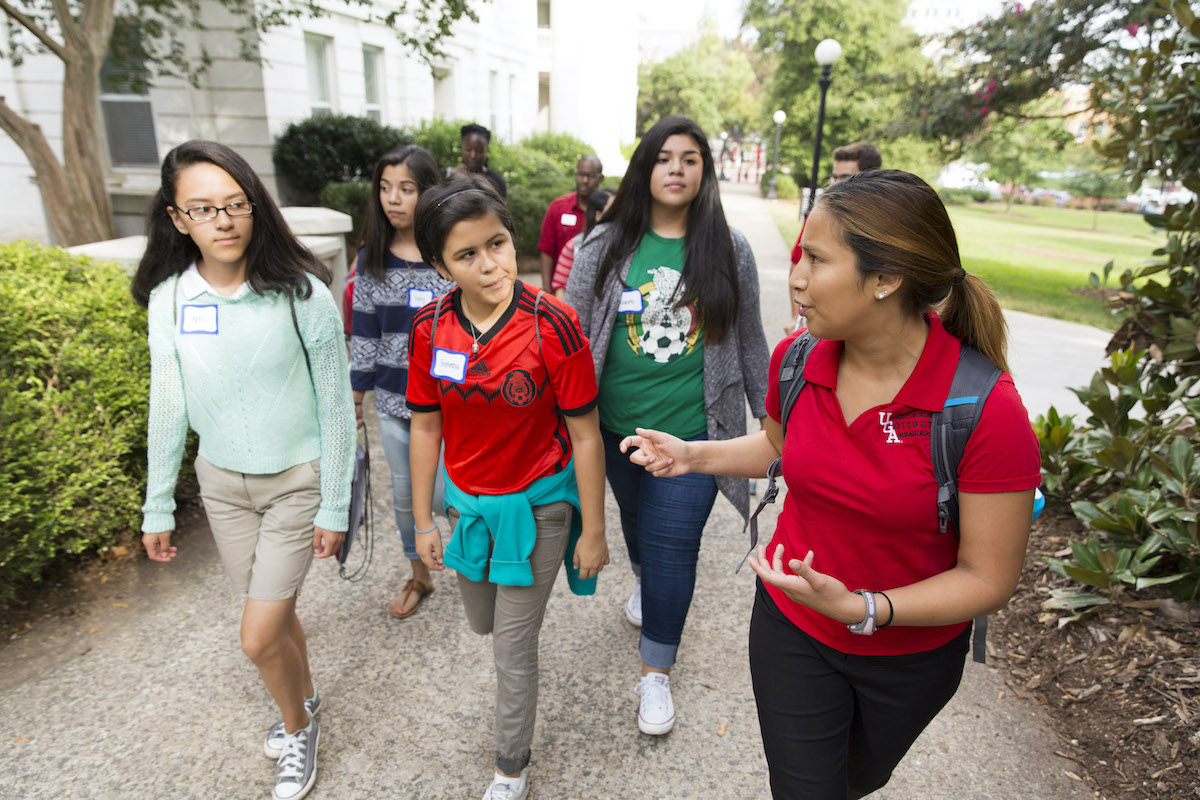 Middle School
Students
Groups serving middle school students and younger can make a request directly with the Arch Society. Please visit their website to find out more information and submit a request online.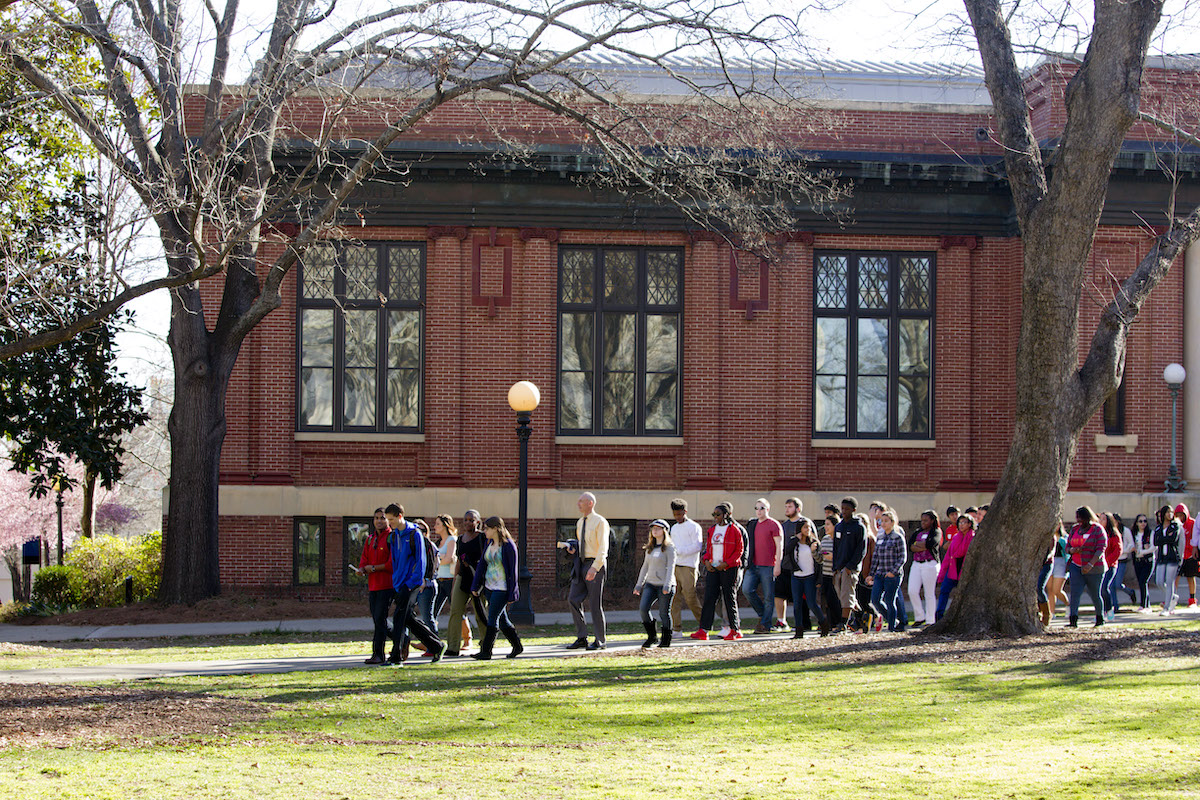 High School
Students
The Campus Visit Experience for high school groups includes a brief presentation by the Office of Undergraduate Admissions and a walking tour of campus led by student Tour Leaders from the Visitors Center. Groups are limited to a maximum of 50 participants per group.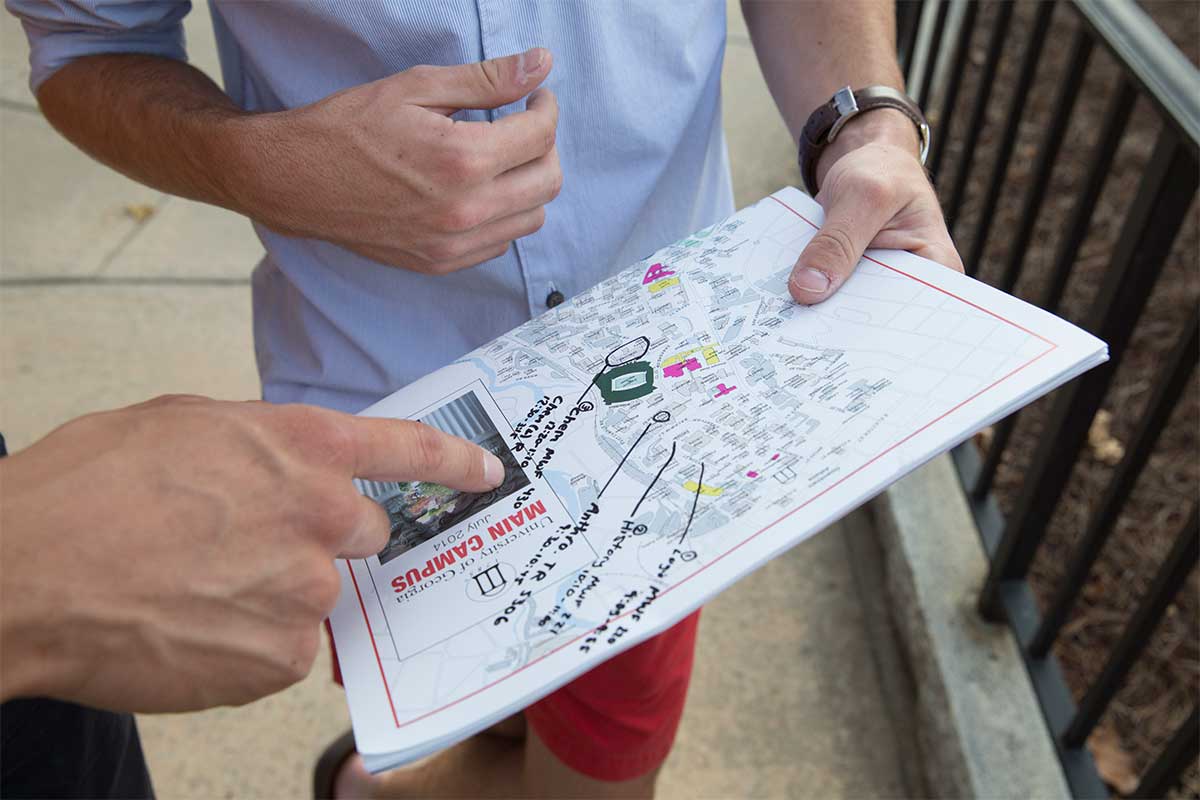 Self-Guided Tour
If it's not possible to schedule a guided group tour during our available dates and times, consider using our downloadable self-guided tour option to explore campus on your own. We ask that groups have a 10:1 student to chaperone ratio. Explore visitor parking options here.